Martin-Andersen-Nexö Gymnasium
Dresden
Winner of the first prize
Finalist for the region East
Lausitz with future?! – Your decision!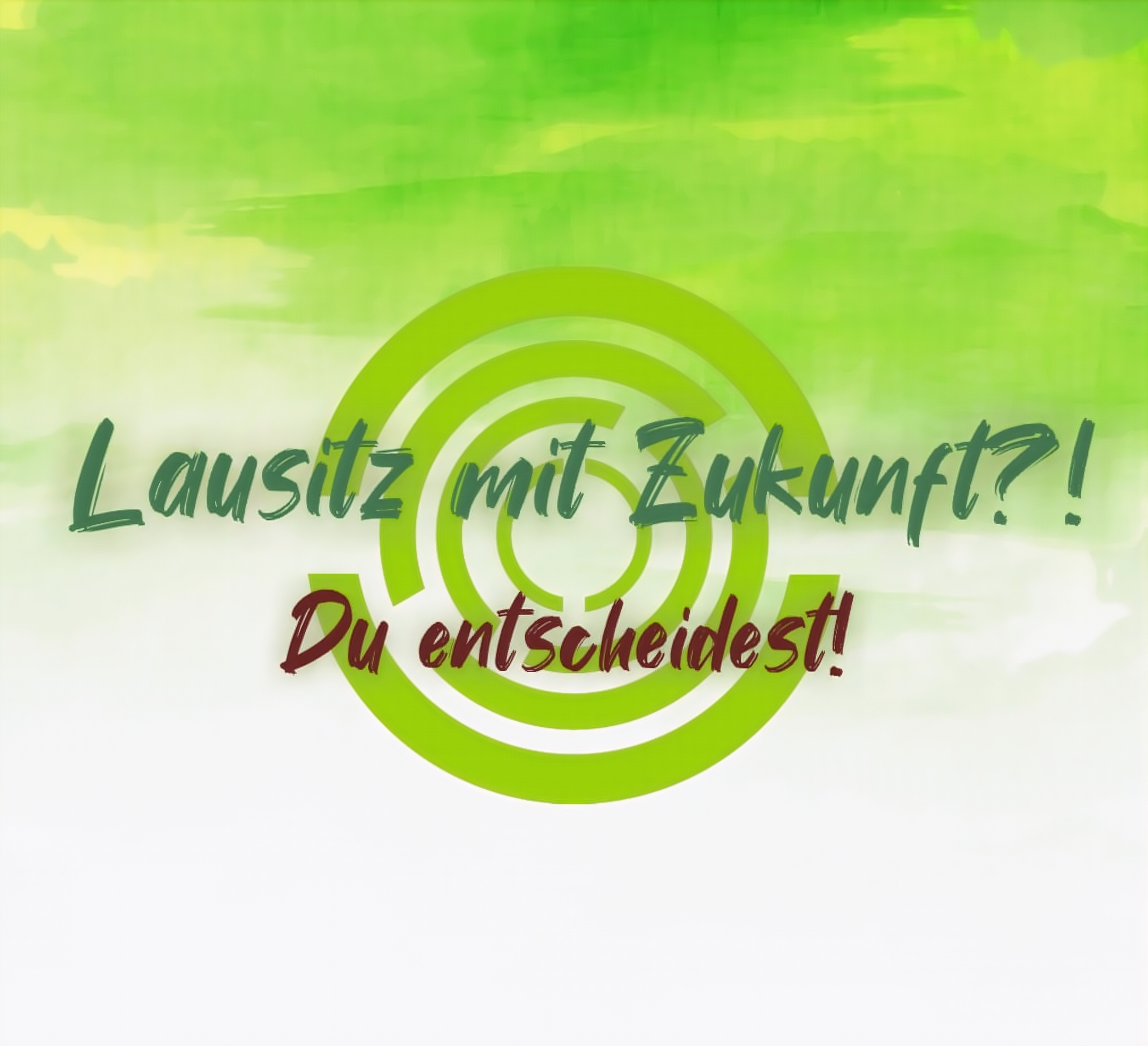 The planned energy transition in Germany and the resulting exit from coal-based electricity generation by 2038 pose major challenges for many regions. One of these regions that are heavily dependent on brown coal is Lusatia, in German Lausitz, which now has to reinvent itself. The act that supports the structural change (Strukturstärkungsgesetz) promises large financial aids to help the regions to manage the transition. But how can be guaranteed that the money arrives where it is most urgently needed and that the local people really benefit? To answer this question, we have developed a concept in which part of the money is distributed directly by the citizens of Lausitz. Who better than the Lusatians themselves knows what problems there are in Lausitz and what really helps the region?
Of course, our concept must begin with ideas from citizens about how they want to live in their region and how the situation of Lausitz, in general, can look like in the future. To share, discuss and develop these ideas with other citizens, forums will be held every year. To be as close as possible to the living environment of the people, such a meeting will take place in every constituency in addition to a Lausitz-wide forum. The further course will also be based on these districts.
After the ideas have been developed, shared, and improved, they are debated in the corresponding Lokalrat, a local council that meets in each district and consists of 20 citizens, ten local politicians, and the district administrator. The citizens are randomly selected from different age groups, as this also includes people who would otherwise not participate so much in local decisions. The citizens are part of the Lokalrat for two years. So ten new people take part every year. Young people are overrepresented intentionally in the age groups to give their interests a particular weight, as they determine the future of the region and thus stop the demographic problem of emigration. With the support of an expert assessment, the Lokalrat now advises on the feasibility, suitability, and benefits of all projects affecting the particular constituency. However, the councils don't decide on the final implementation of the projects, but merely give citizens a recommendation for the final decision.
In addition to these local councils, there will also be a Lausitzrat, a council dealing with projects that do not only affect a single district or that have a particularly high financial need. To ensure that there is a 2:1 ratio between citizens and local politicians, two citizens, and one politician are sent from each Lokalrat.
The final decision, which projects will be realized, is in the hands of all affected Lusatians aged 14 and over: they all vote in one election on the projects of their district and in one on the Lusatian-wide
projects. Since this cannot be a pure black-and-white decision, everyone has five votes that they can distribute among their favourite projects. Eventually, the money is invested in the most popular projects of the local people that fit into the respective budget. The dynamic budget of the constituencies starts at 2 million euros, that of the entire Lausitz at 10 million euros.
For more information visit:
https://lausitz-mit-zukunft.web.app
https://www.facebook.com/LausitzMitLausitz
https://www.instagram.com/lausitz_mit_zukunft/
https://twitter.com/ZukunftLausitz
Their YES! topic
by Joachim Ragnitz, Felix Rösel, and Marcel Thum, ifo Institute – Leibniz Institute for Economic Research at the University of Munich
The end of brown coal mining by 2038 is a big challenge for some less favoured regions in Germany, and in East Germany in particular. A large share of jobs and income in the Lausitz region along the Polish-German border depend on brown coal mining and local power stations. Well-paid jobs outside the mining sector are rare and the region still suffers from large-scale deindustrialisation after 1990. 6 out of 10 East German industrial jobs disappeared in the course of reunification, millions of East Germans left their home for the West. Mining cities such as Weißwasser or Hoyerswerda lost more than half of the population within 30 years.
Many East German regions, therefore, worry about their future after the coal. The federal government aims at compensating those regions with billions of Euros. But how should we allocate the money? Which kind of state interventions can help? Economic research has shown that place-based policies had only limited sustainable effects in the past. For example, a lot of money was spent in the Ruhr and Saar regions when coal mining came to an end in the 1970s, but with little impact on innovation and new industrial jobs. Are there examples of successful state-driven transformations in Germany or Europe? Which measures can deliver on sustainable economic development? And are there any conclusions for the Lausitz region? This is your challenge: Is there a life after coal?
What are the impacts of reunification on East German mining regions?
How much does the Lausitz region still depend on coal mining today?
Can state interventions contribute to sustainable economic development?
Are there any blueprints for successful structural change in Germany or Europe?
What do we learn from the history of the Ruhr area and Saarland?